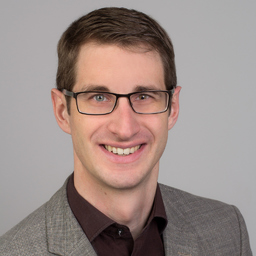 Title:
Swarm Intelligence in Intra-Logistics Applications
Abstract:
Intra-logistics denote the collective flow of goods on the premises of a factory. In the automotive industry, a typical production cycle time is around 90 seconds per vehicle, corresponding to a production rate of 40 vehicles per hour. Especially in such high-frequency contexts, interconnected, automated, and robust intra-logistics solutions constitute the heartbeat of Industry 4.0 settings.
In this talk, I want to share how I experienced the transition from research on model-based software engineering for communication systems to industry-grade software development for swarm-intelligent transport robots for intra-logistics.
Short-Bio:
Roland Speith absolvierte seinen Bachelor der Informatik am Karlsruher Institut für Technologie (KIT) und anschließend im Jahr 2014 seinen Master der Informatik an der TU Darmstadt. Seine Leidenschaft für graphbasierte Algorithmen zur Routenplanung und automatischen Sprachverarbeitung begleitete ihn auch während seiner Promotion am Fachgebiet Echtzeitsysteme der TU Darmstadt. Dort entwickelte Roland Speith einen modellbasierten Ansatz, um Korrektheitseigenschaften unter anderem von Topologiekontrollalgorithmen konstruktiv sicherzustellen und anschließend Code für unterschiedliche Gerätetypen zu generieren. Seit 2019 arbeitet er bei der Safelog GmbH insbesondere an Kommunikationsprotokollen für agentenbasierte, fahrerlose Transportsystemen für die Intralogistik.