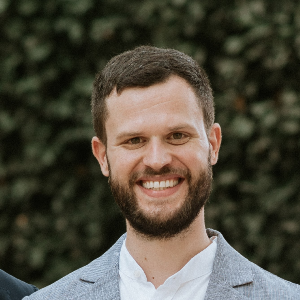 Title:
Dissecting the G's – why majoring in "Datentechnik" is your Swiss Army Knife
Abstract:
In this talk, we will explore 5G and upcoming 6G communication systems from an industrial perspective and investigate the fundamental building blocks and technologies that are part of the buzz around 5G and the research on 6G. We will discuss the (totally unbiased, of course) claim that people with a "Datentechnik" background are just what's needed in research and development in this area right now, based on examples from our activities at Siemens Technology, the central research division of the Siemens AG.
Short-Bio:
Björn is a Research Scientist at Siemens Technology in Munich, the central research division of the Siemens AG. Before joining Siemens in early 2019, he studied Electrical Engineering with a major in "Datentechnik" (Computer Engineering) at TU Darmstadt, obtained his M.Sc. in 2012, decided to go deeper down the (academic) rabbit hole and obtained his Dr.-Ing. at the Multimedia Communications Lab (KOM) in 2017, working on event-based systems within the CRC MAKI. Before switching into the industrial world, he worked for 1,5 years as a Postdoc at KOM, heading the "Distributed Sensing Systems" group.